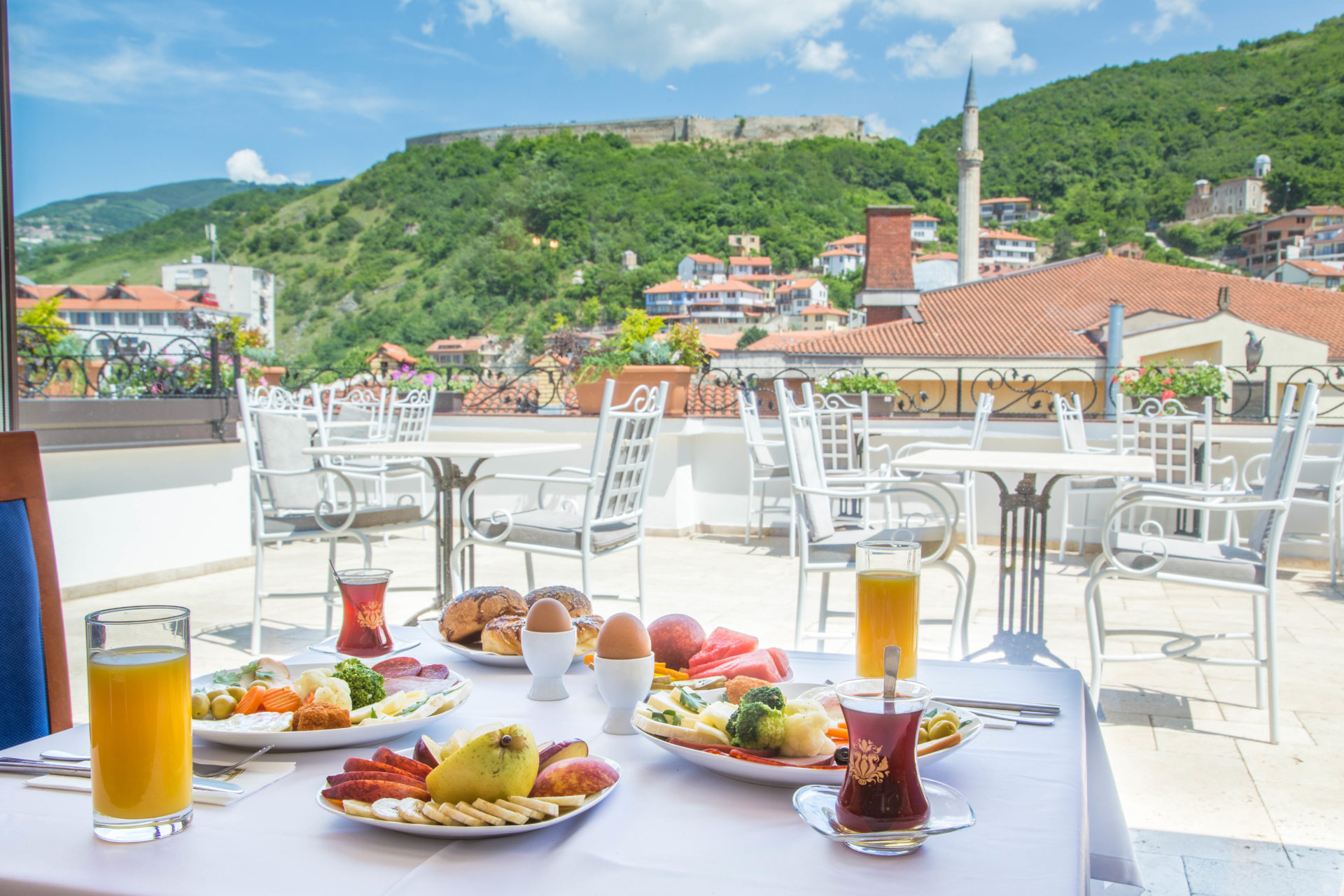 Rooftop Restaurant
Start your day with a balanced breakfast on our roof terrace.
Our Restaurant
On the top floor is our restaurant. Our rich breakfast buffet offers you a pleasant start to the day. Enjoy fresh rolls with a wide selection of cheeses and sausages or sweet jams, honey and chocolate spread for a delicious coffee, cocoa or tea. We also serve juices like orange and apple juice. In pleasant temperatures, you can also have breakfast on our sunny terrace.
Our Sun Kissed Terrace
In pleasant temperatures you can enjoy your breakfast on our sunny terrace. From here you can enjoy in addition to the fresh air, a beautiful view of the landscape. Do not miss the Blue Bridge of Love, the castle of Prizren, the river and numerous mosques while having your breakfast.
Room Service
Have your breakfast delivered directly to your room