A Luxury Boutique Hotel
for recreation and relaxion
In the middle of beautiful Prizren lies the beautiful Classic Hotel. Here in the south of Kosovo, where peace and great entertainment are combined, you can enjoy a relaxing holiday. The Classic Hotel is a place of peace and tranquility, in the heart of the city. Our Hotel is the ideal base from which to explore the city and the surrounding area. In our house you will be spoiled completely according to your wishes. Our staff will be happy to assist you, answer your questions and also compile a plan for a tour of the city. As our guest, we attach great importance to your well-being.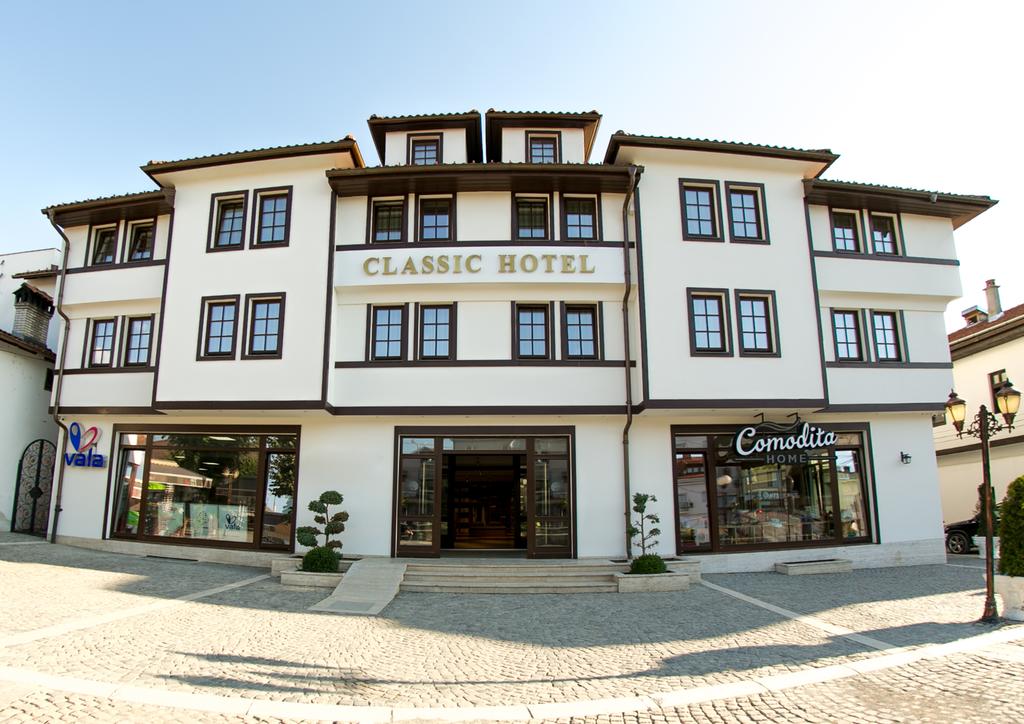 Prizren
From your party at the Classic Hotel Prizren you can take a look at the immediate surroundings. Experience everyday life in the old town of Prizren up close. In the streets, the friendly inhabitants busily go about their day's work.
The city itself is characterized by historical sights. One of the landmarks is the Ottoman stone bridge from the logo of the Classic Hotel, which extends across the Bistrica and offers an incomparable view of the surroundings. From your hotel you can easily reach the stone bridge. In addition to the stone bridge, our old town has many more treasures waiting to be discovered by you.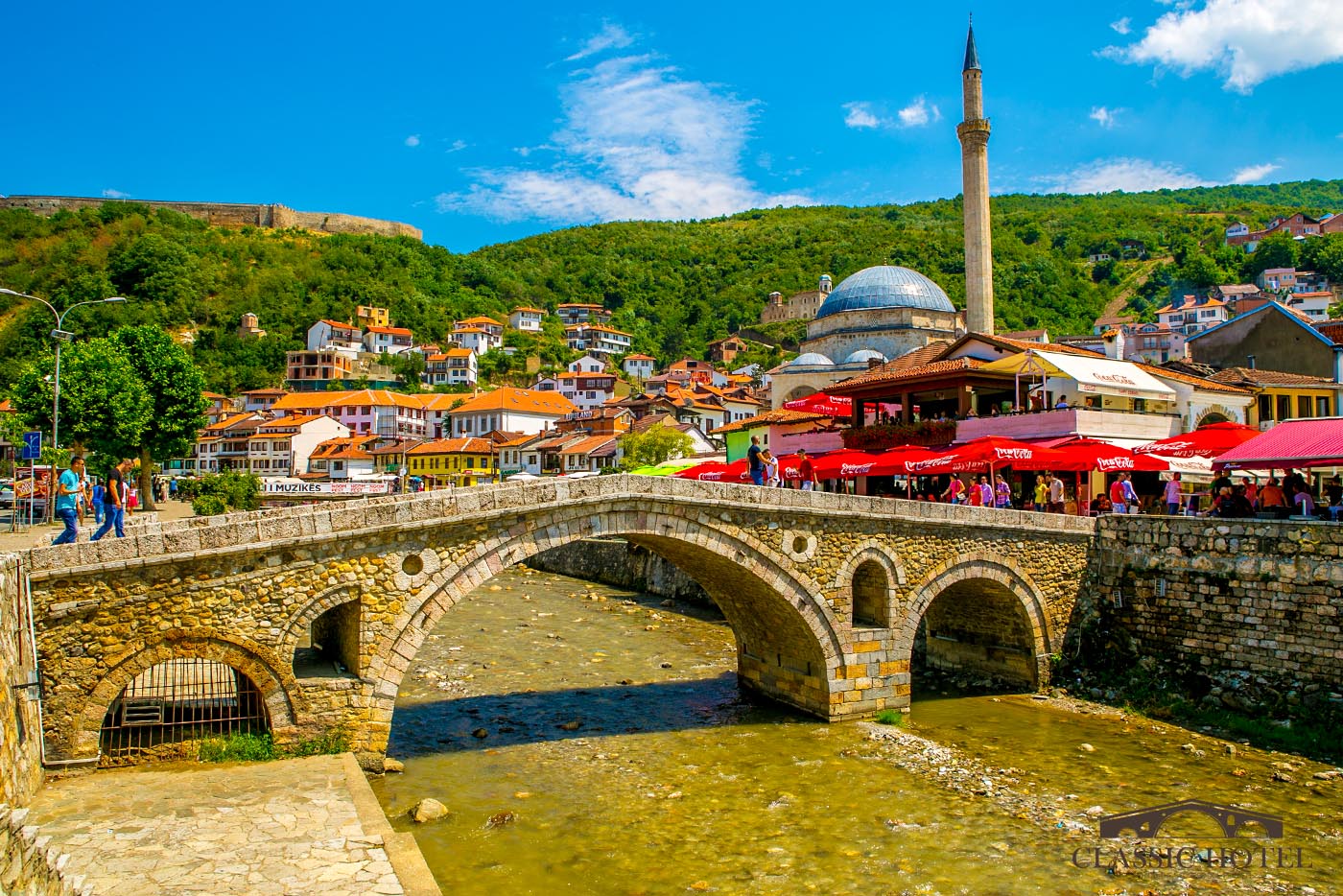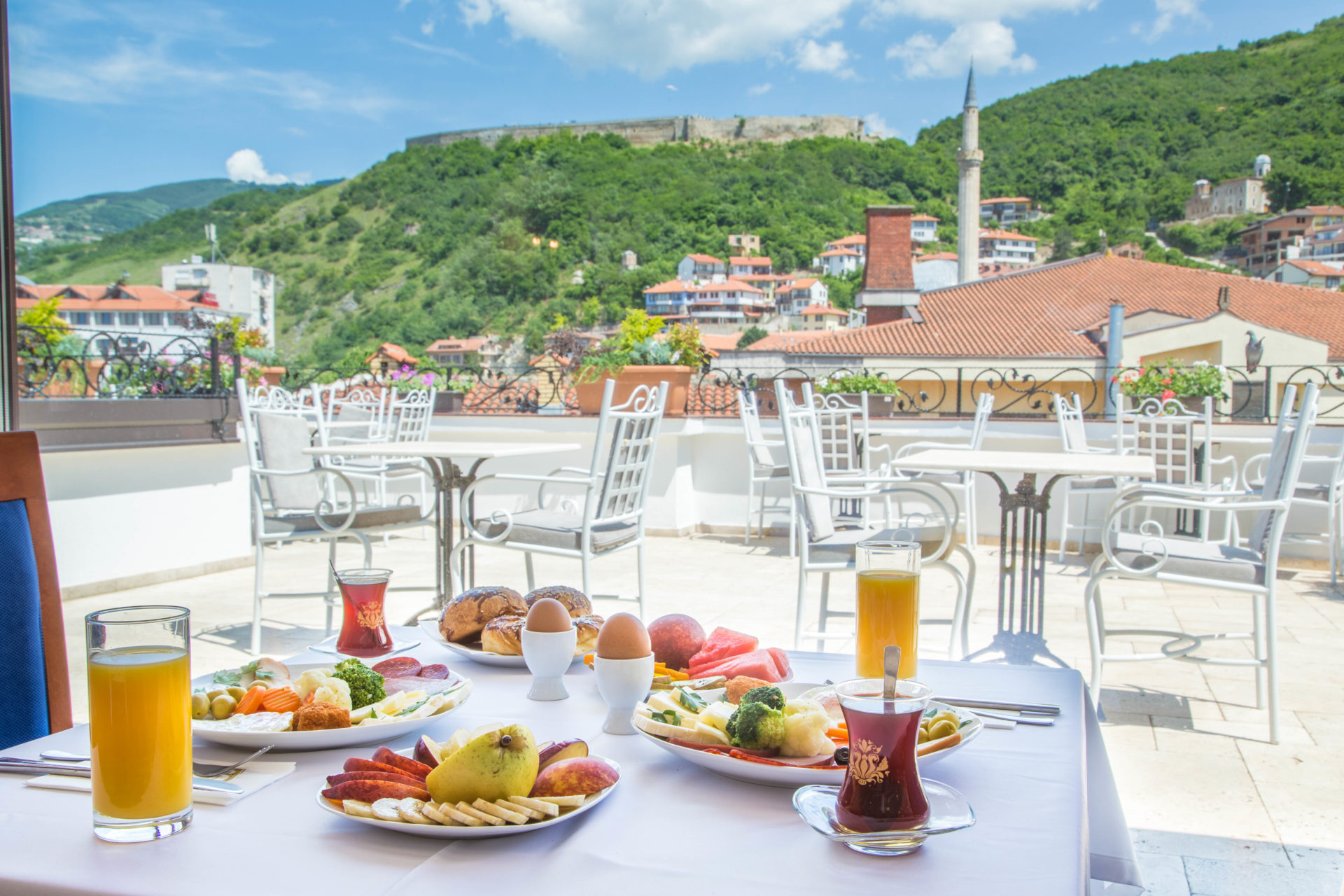 Culinary Specialties
The old town of Prizren has a lot to offer in culinary specialties. Make sure to start your day right by enjoying a rich breakfast at the hotel. As you explore the city, you can enjoy national and international food at almost every corner. Feel free to contact us for special recommendations. We are sure to be able to give the right recommendations to every taste.
RELAX & UNWIND
Rooms & Suites